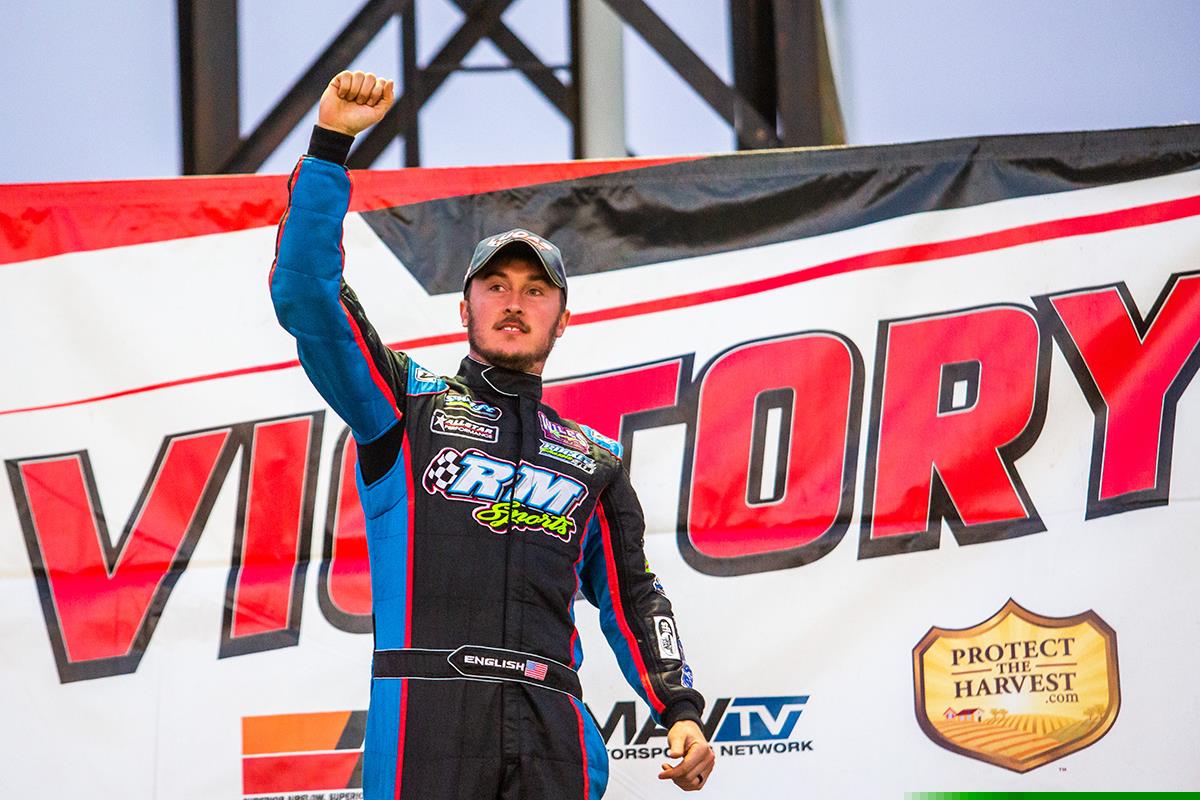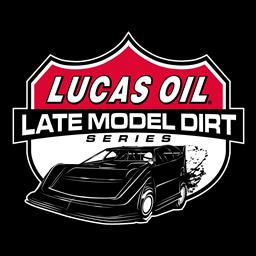 12/7/2020
Lucas Oil Late Model Dirt Series
---
Tanner English Wins 2020 Eibach Springs Rookie of the Year
Batavia, OHIO (December 7, 2020) – The 27-year old from Benton, KY, Tanner English finished out the year as the Lucas Oil Late Model Dirt Series Eibach Springs Rookie of the Year and took ninth in the Series Championship points. English finished the season with two appearances on the Big River Steel Podium and 18 top ten runs.
The 2020 Rookie of the Year had this to say, "At the beginning of the year, we set a goal to be a contender for Rookie of the Year. We kept our sights set and never gave up. It wasn't easy at times but the end result was extremely rewarding. It has always been a dream of mine to run with the Lucas Oil Late Model Dirt Series and I want to thank the Riggs family for making that possible. It takes a lot to run with this level of competition and without them it wouldn't have been possible. I also have to give a big thank you to my dad (Terry), Justin, Tanner, Kevin, and my wife Mallorie for all the hard work and support this year. I would also like to thank Lucas Oil and Eibach Springs for putting up the extra contingency money and points fund to run for. We look forward to starting 2021 off with the Lucas Oil Late Model Dirt Series at Golden Isles Speedway, in January and have already begun preparing for a run at the Lucas Oil championship and our sophomore year on the tour!"
English will receive $10,000 in cash for Rookie of the Year honors, including: Earnhardt Technologies Group ($500 Product Certificate), Fast Shafts (a carbon drive shaft), Keyser Manufacturing ($500 Product Certificate), Performance Bodies ( MD3 Nose Graphics), Slicker Graphics (a Full Wrap), Thermo-Tech (Product Certificate), Tiger Rear Ends (Product Certificate), Wrisco Industries Inc. (Ten Sheets of Aluminum).
English went on to say, "I would like to thank Riggs Drilling Solutions, Best One Tire & Auto Care, Wiles Racing Driveshafts, Allstar Performance, Rocket Chassis, Schaeffer's Racing Oil, Slicker Graphics, Swift Springs, AFCO, Base Fuels, Hoosier Racing Tires, Pro Power Racing Engines, Jay Dickens Racing Engines, Budda Transmissions, Frankland Racing Supply, Peterson Fluid Systems, Awesome Racewear, PRC, Micro-Armor, and Waterman Racing Components."
Previous Lucas Oil Late Model Dirt Series Rookie of the Year:
2019 - Tyler Erb
2018 - Mason Zeigler
2017 - Hudson O'Neal
2016 - Colton Flinner
2015 - Brandon Sheppard
2014 - Jason Hughes
2013 - Billy Moyer Jr.
2012 - Jonathan Davenport
2011 - Jared Landers
2010 - Chris Wall
2009 - John Blankenship
2008 - Terry Casey
2007 - Justin Rattliff
2006 - Steve Casebolt
2005 - Scott James
About Eibach:
Eibach production technology is recognized worldwide as leading its field, from their high-strength spring-steel alloys, advanced CNC winding process, high-quality corrosion protection and legendary longevity of their components. The entire process, from initial development to final shipping, is subject to an extensive quality management system that is certified by the highest ISO 9001:2008 international quality standard. In fact, Eibach operates in accordance to its own, often more rigid, specifications. When you see the Eibach logo on a part, you can be sure that it is of the highest possible quality. To learn more and view a full list of Eibach's race-proven products, visit www.eibach.com online. You can also follow Eibach on Facebook at www.facebook.com/eibach, follow on Twitter at www.twitter.com/eibach_racing and see them on Instagram at www.instagram.com/eibach_world.
---
Submitted By: Jeremy Shields
Back to News