Favorite Track: Mountain Motorsports Park (Isom, Ky.)
Racing Hero Ray Guss Jr.
Most Memorable Moment: Being the first female racer to qualifier for a Lucas Oil Late Model Dirt Series A-Main
Race Most Like To Win: Topless 100 at Batesville Motor Speedway or Hillbilly Hundred at Tyler County Speedway
Brief History: Started racing Go Karts at 10-years-old in 2014. Raced a Kidz Mod at 12-years-old in 2016 before moving into the Late Model division 13. Tegan then progressed into Super Late Models at age 17.
Profile claimed by Ben Shelton

Sign Up for Our Newsletter
Sign up to get news and updates in your inbox.
Sign Up
Championship Points
Championship Points
Official Merchandise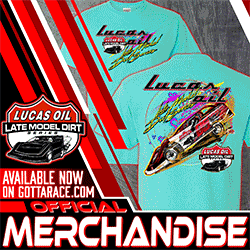 Shop Now