Watch MAVTV anytime on your favorite device!

Lucas Oil Late Model Dirt Series 2022 Schedule
Thursday, 29 September 2022
Super Late Models
Saturday, 24 September 2022
Lucas Oil Late Model Dirt Series
Height: 6' 3"
Weight: 200 lbs
Division: Super Late Model
Years Racing: 27
Career Wins: 100+
Chassis: Team Zero Race Car
Engine: Clements Race Engines
Team Owner: Benedum Motorsport's, Inc.
Favorite Movie: Outlaw Josey Wales
Favorite Food: Mashed Potatoes & Gravy
Favorite Race Track: Tyler County Speedway (Middlebourne, West Virginia)
Racing Hero: Freddy Smith
Most Memorable Moment: Starting at the tail of the Hillbilly 100 at Tyler County Speedway in 2006 and charging to the front of the pack to lead the race for several laps before falling to a third place finish.
Race Most Like To Win: Hillbilly 100 at I-77 Raceway Park (Ripley, West Virginia)
Crew Chief: Brett Benedum
Crew: Kenny Bircher, Brett Benedum, Amber Williams
Profile claimed by Michael Benedum

Sign Up for Our Newsletter
Sign up to get news and updates in your inbox.
Sign Up
Official Merchandise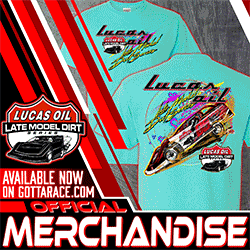 Shop Now