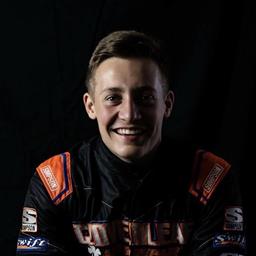 Kaeden Cornell
Willard, MO
Saturday, 27 May 2023
Lucas Oil Late Models
Friday, 26 May 2023
Lucas Oil Late Models
Division(s): Super Late Models, Modifieds, Go-Karts
Chassis: Black Diamond Racecars
Engine: Scott Bailey Racing Engine
Team Owner: Rick Hoover
Favorite Racetrack: Lakeside Speedway
Racing Hero: Dad (Aaron Cornell)
Most Memorable Moment: First Late Model win at Lucas Oil Speedway
Race Most Like To Win: Show-Me 100
Crew: Dad, Mom, Dave, and Ruby
Brief History/ Accomplishments:
Kaeden started racing at age 5. He started out racing Outlaw Wing Karts. He traveled all throughout the Midwest picking up multiple wins.
In 2010 Kaeden began racing in the Flat Kart ranks and tracked all over the country and ran some of the biggest national races in the country and was able to pick up multiple wins and a ton of Top-5 finishes. In 2013 Kaeden began racing a Midwest Modified where he achieved rookie of the year honors and multiple Top-5 finishes.
In 2015 Kaeden began racing B-Modifieds where he again had a ton of podium and top 5 runs. In 2017 Kaeden was approached by Rick Hoover with Hoover Motorsports and asked to drive a Limited Late Model.
In 2018 and 2019 Kaeden ran full time in Limited Late Models and was able to pick up multiple wins and in 2019 won the mid season track championship. Kaeden also started to dabble in the open Late Model ranks in 2018 and 2019 and picked up very valuable experience.
The last few years Kaeden had a been full time open racing and has been able to pick up top 10 and top 5 finishes throughout the Midwest. Kaeden is also 4-Time Most Popular Driver at Lucas Oil Speedway.
Profile claimed by Aaron Cornell

Sign Up for Our Newsletter
Sign up to get news and updates in your inbox.
Sign Up
Championship Points
Championship Points
Official Merchandise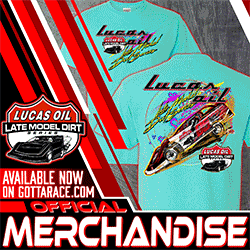 Shop Now