Lucas Oil Late Model Dirt Series 2023 Schedule

Watch MAVTV anytime on your favorite device!

Quick Info
Nickname

Marquette Missile

Racing Since

1981

Age

1

Spouse

Stacy Berck

Children

Abby, Kaity, Ryan

Occupation

Farming/Racing

High School

Nebraska Christian High School
Sponsors
Aurora Cooperative
Strobel Manufacturing, Inc.
Griess Truck Wash
Preferred Popcorn
Belinda Strobel
CAMPBELL Family Farms
Stevens Bros. Bison Farms
Schaeffer's Specialized Lubricants
VP Racing Fuel
Petersbilt Fabrication
Kyle Berck is a 50 year old racer and grain farmer who has been involved in racing since the age of 11. He raced karts with his Dad for four years before jumping into a dirt late model at the age of 15. In the years that followed, he has won over 330 feature races, 15 track championships and several regional and national championships. He is a hard-working, driven and goal-oriented individual.
Over 330 Career Wins
? 1996 IMCA Late Model National Champion
? 1998 NASCAR Midwest Regional Champion
? 2001 NASCAR All-Star Series Touring Champion
? 2002 National Car Racing Association (NCRA) Series Champion
? 2002 World Dirt Racing League (WDRL) Super Series Champion
? 2003 NASCAR Midwest Regional Champion
? 2003 WDRL Series Champion
? 2007 Topless Outlaw Racing Association (TORA) Series Champion
? 2008 TORA Series Champion
? 2009 NCRA Series Champion
? 2010 Super Late Model Racing (SLMR) Series Champion
? 2012 NASCAR Track Champion
? 2013 SLMR Series Champion
? 2014 SLMR Series Champion
? 2015 SLMR Series Champion
? 2016 SLMR Series Champion
? 2018 Malvern Bank SLM Series Champion
Gary Berck, Belinda Strobel, Mike Diercks, Steph Strobel, Christian Strobel, Chase Brown
Profile claimed by Kyle Berck

Sign Up for Our Newsletter
Sign up to get news and updates in your inbox.
Sign Up
Championship Points
Championship Points
Official Merchandise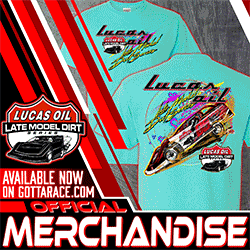 Shop Now